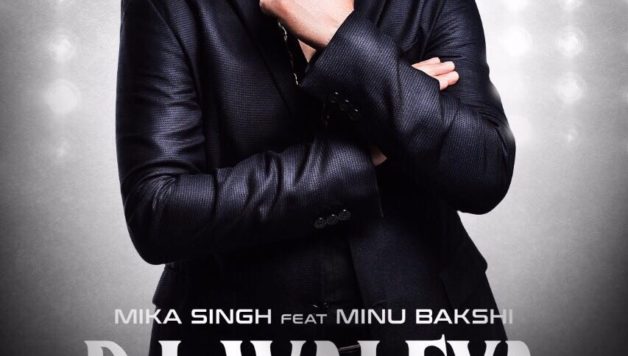 Mika Singh ft Minu Bakshi – DJ Waleye (Out Now)
Singing superstar Mika Singh has come up with his new single "DJ Waleya – The wedding song" a duet with singer Minu Bakshi. The "Sexy Baliye" singer says that the song is going to be an apt number for the wedding season.
"This is a complete wedding song and since this is the season of weddings. We have mixed old and new folk music to make this song" said Mika.
The song is directed by Jagmeet Bal, Kaptan Laddi and RDK as the music directors; Noddy Singh and Kaptan Laddi as lyricists and was recorded at Music and Sound Studios in Mumbai.
Talking about the co-singer Minu Bakshi, Mika says that she sings brilliantly. "When I composed this song, I wanted some mature voice and she was the perfect fit," said Mika.
For Bakshi, this association was a dream come true, "'DJ Waley' sung by me with Mika is a dream song and it's also a dream come true for me," said the singer.
Mika's recent song "Sexy Baliye" for Aamir Khan in "Secret Superstar" has turned out to be a hit and the singer is excited. "I was waiting for so many years to work with Aamir Khan. I know him from the past 15 years and I did a world tour also with him but I always wished to sing something for him and 'Sexy Baliye' fulfilled that dream. This moment came to me after 15-16 years," said Mika.