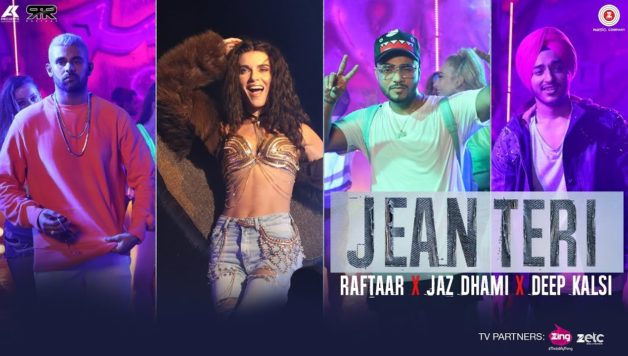 Raftaar, Jaz Dhami & Deep Kalsi – Jean Teri (Full Video)
Jaz Dhami and Raftaar have been brought together by the pop beats of new kid on the block, Deep Kalsi. Deep is a multi-talented artist – responsible for writing, composing and producing the single Jean Teri.  Jaz and Raftaar, being friends had plans to work together on a song for a while. When Deep played them Jean Teri, they knew they had something special on their hands. The music video features Bollywood item girl Scarlett and was shot in Mumbai.
The song is from Raftaars forthcoming album Zero to Infinity. Jean Teri is a feel good track, kick back, turn the volume up and enjoy.